North Wheeling Community Dream Center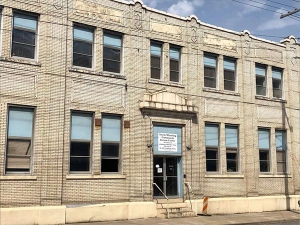 North Wheeling Community Dream Center
407 Main Street
Wheeling, WV 26003
Phone: 304-233-8899
---
Help Save the Dream Center!
The Dream Center is our home base for our annual giveaways, including: Thanksgiving Food Basket Giveaway, Adopt-A-Student program, the Easter Food Basket Giveaway, and the Christmas Giveaway. In addition to giveaways, we also offer free COVID testing, vacation Bible school, an emergency shelter for families, and many other programs.
On April 28, 2020, the Dream Center suffered a water line break due to a sprinkler which had burst, causing a flood which afflicted the entire building. Greater Love Ministries is currently fundraising to help fix the Dream Center, and we humbly ask for any donations to help us with restoration so we can get back to helping our wonderful community!
---
Online Giving
CashApp: $DWCministries (Please specify your ministry or fund when donating!)
---
Adopt-A-Student Giveaway 2022
---
Easter Giveaway 2022
---
Christmas Giveaway 2021
---
Thanksgiving Giveaway 2021
---
Adopt A Student Giveaway 2021