Subscribe to Stay Informed
Back to News
Darrell Cummings Manages The Lord's Business in Wheeling
Posted 02/21/22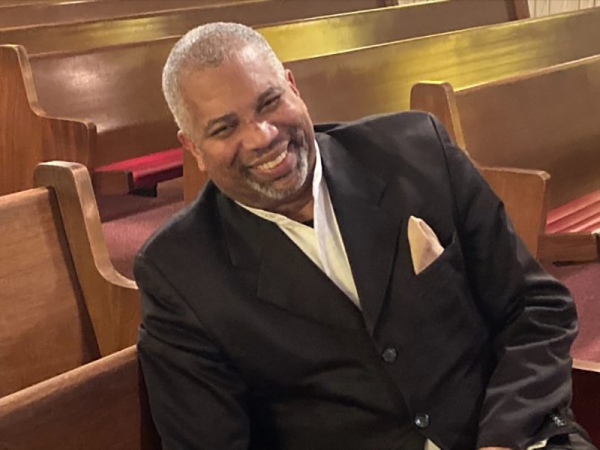 WHEELING — Rev. Darrell Cummings is a trained numbers cruncher who also counts his blessings, and he said these skills assist him daily when doing the Lord's business.
"It's good I was in business for a while," he said. "I learned things that have helped me — budgeting, accounting, and the importance of community and support. I learned the importance of giving and receiving, and reporting what you have.
"It's an unpopular thought, but whether we recognize it or not, church is a business. And there are some things you need to do in any business. I wish it wasn't so much of a business, but it is an actual business. If you don't handle it right, you won't be in existence long."
Cummings was born on the Fort Sam Houston U.S. Army base in San Antonio while his father, Claude Cummings Jr., was stationed there.
The elder Cummings would soon return to civilian life, and join many family members in Cleveland already pastors and bishops. Among them was Cummings paternal grandfather was Bishop Claude Cummings Sr.; and his maternal grandfather, Rev. Chelcie France.
Claude Cummings Jr. would go on to become a bishop in the church.
Cummings has younger siblings — who also went on to become pastors — that were born in Cleveland.

"I have sisters born in Cleveland, and my dad had to pay the doctor bills for them," Cummings said. "Because I was born while he was in the Army, I only cost him $1. He used to tell me if I were to go bad, he would only lose a dollar."
Cummings added that when his family gets together, "it's more of a Bible conference" than it is a family reunion.
"It's a good heritage. I'm honored to be part of the family," he said.
Cummings grew up in Cleveland, and studied accounting at Cuyahoga Community College and Baldwin-Wallace University before receiving his college degree from Cleveland State University.
While in college, Cummings worked as a bank teller. After graduating he was employed as a cost accountant for the Eaton Corporation, and went on to be an auditor for federal reserve at the Bank of Cleveland.
But along the way, things changed.
"I always said if there is one thing I wasn't going to do, I wasn't going to be a pastor," Cummings said. "My older brothers were becoming pastors, and I felt like we were the rabbinical tribe.
"It was my way of rebelling to say I was not going to be a pastor, but God has a way of changing your mind."
Cummings entered the ministry, and served 10 years as a pastor at a church in Ashtabula, Ohio. He also drove a bus as a side job while there.
In June 1990, he came to Bethlehem Apostolic Temple in Wheeling, and is now the church's longest serving pastor. For the past 15 years, he also has been the pastor at Shiloh Apostolic Faith Assembly in Weirton.
Cummings said he has tried over the years to keep the church current, and to reach out to younger people.
"We were on Facebook before the pandemic," he said. "Since the pandemic, we are also on Twitter and You Tube, and we now have a church app. We are trying to reach new generations for God. Church attendance is down all over the world, and we are trying to have new ways to get out the gospel.
"The message hasn't changed, but technology is constantly changing. I am honored and happy to have young people who push us to do things differently."
One of those people is his daughter Savannah Turner-Davis, an honors student and cheerleader at Wheeling Park High School who directs the church's video stream and manages its social media pages.
"There are not a lot, but we do have young people in the church," he said. "We are a multi-generation, multi-racial church.
"We have all the age groups checked. We would like to do better, and we did better before the pandemic."
The church also is partnering with Ohio County Schools for after-school projects, and Bethlehem also is noted for its giveaways at Easter, Thanksgiving and Christmas.
The next generation of Cummings also have gone on to be pastors. Cummings' oldest daughter Melanie Cummings Bennett is a minister, and she is married to a minister.
Oldest son Claude is a minister in Phoenix, while youngest son Richard plays organ in his church. Daughter Melanie, a pharmacist, is active with the church.
And his wife, church secretary Latisha, recently passed her ministry classes, according to Cummings
"We are trying to clear the way so the church and ministry can continue after we're gone," he said.

Source: The Intelligencer. Wheeling News-Register, Joselyn King, 02/21/2022