Subscribe to Stay Informed
Back to News
The Rev Darrell Cummings Ends Term on WVCC Governors Board
Posted 10/09/17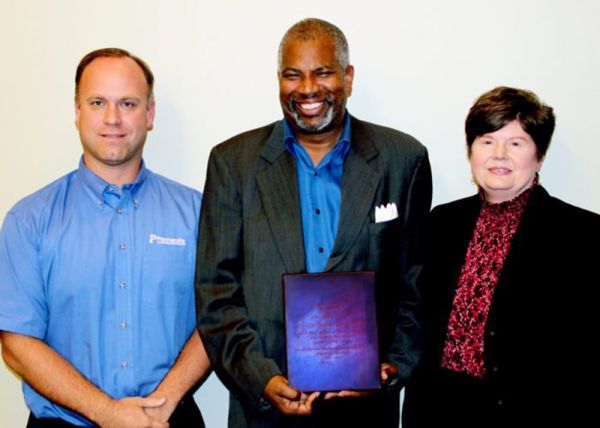 The Rev. Darrell Cummings recently ended his tenure as a member of the West Virginia Northern Community College Board of Governors.

Cummings served on WVNCC's board from 2001-04 and served as its chair from 2012-16. He was reappointed in 2007 and served continuously until September, at which time his eligibility for service concluded.
"I have cherished serving on Northern's board of directors alongside of Dr. Cummings," said WVNCC Board of Governors Chairman Brann Altmeyer. "He has been vital to furthering our mission and he will be greatly missed."
In addition to his service to WVNCC, Cummings is the pastor of Bethlehem Apostolic Temple in Wheeling and Shiloh Apostolic Faith Assembly in Weirton. He was appointed in July by Gov. Jim Justice to the West Virginia Health Care Authority.
"I cannot begin to thank Dr. Cummings enough for his years of service to Northern," said WVNCC President Vicki Riley. "His commitment to WVNCC and our students has been remarkable and will not be forgotten."

Cummings was born in San Antonio, Texas and is a graduate of Cuyahoga Community College, Cleveland State College, Internal Auditor Federal Reserve School, Moody Bible School and Ashtabula Bible School, where he received a doctorate in theology. He has previously received degrees in accounting, business law and real estate law.
Source: The Intelligencer. Wheeling News-Register, Community, 10/09/2017
Photo Provided West Virginia Northern Community College Board of Governors Vice Chair Robert Contraguerro Jr., left, presents the Rev. Darrell Cummings with a plaque commemorating his time on the board as WVNCC President Vicki Riley looks on.