Subscribe to Stay Informed
Back to News
Wheeling s Bishop Cummings travels to South Africa, recounts poverty he sees
Posted 12/02/22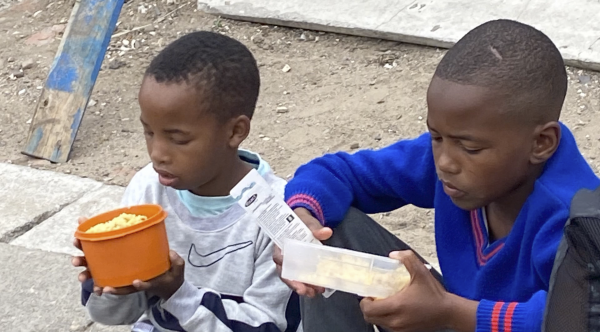 WHEELING, W.Va. (WTRF) — Most folks in the Wheeling Area are well aware that the Reverend Darrell Cummings works tirelessly to help the underprivileged here in the Wheeling area.
But just recently he traveled halfway across the world, all the way to South Africa. It was an opportunity to serve those in need and he was quick to answer the call. 7News reporter Dan Mayers, caught up with the Reverend, who gives us the details on a trip that he calls life- changing.
"The trip came about. I was blessed earlier this year to be raised to the level of our Bishops in our denomination, Bishop Gewndolyn Weeks, who is one of our first women Bishops, is the Bishop of South Africa. And she asked if I would come over and support her mission trip"
-BISHOP DARRELL CUMMINGS – BETHLEHEM APOSTOLIC TEMPLE
The trip began in Johannesburg on October 10. From there he was flown to Port Elizabeth where they spent nine days ministering to those in need. Bishop Darrell Cummings described South Africa as a country of contrast. Conditions ranged from extraordinary wealth to extreme poverty. Heart wrenching was conditions, especially for children.